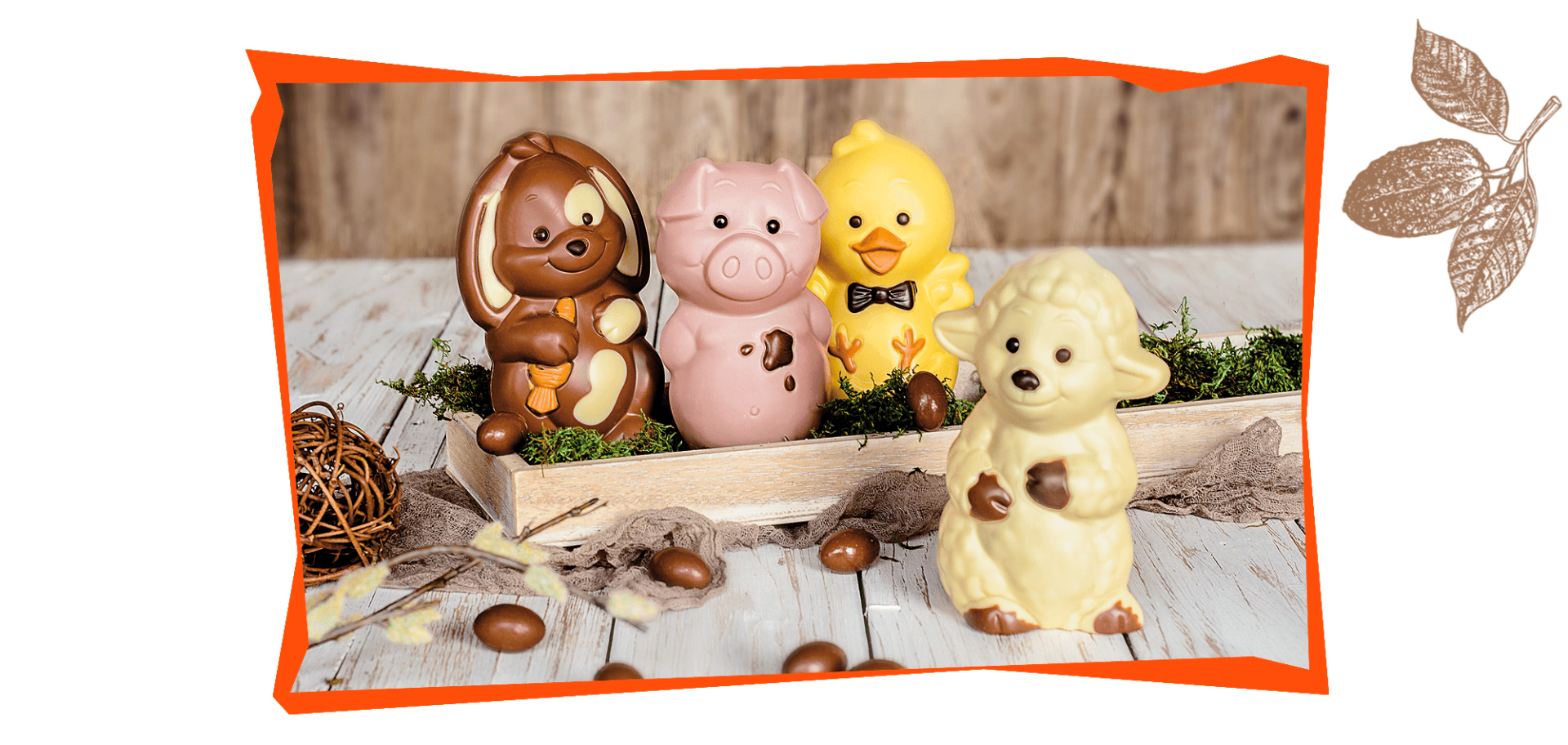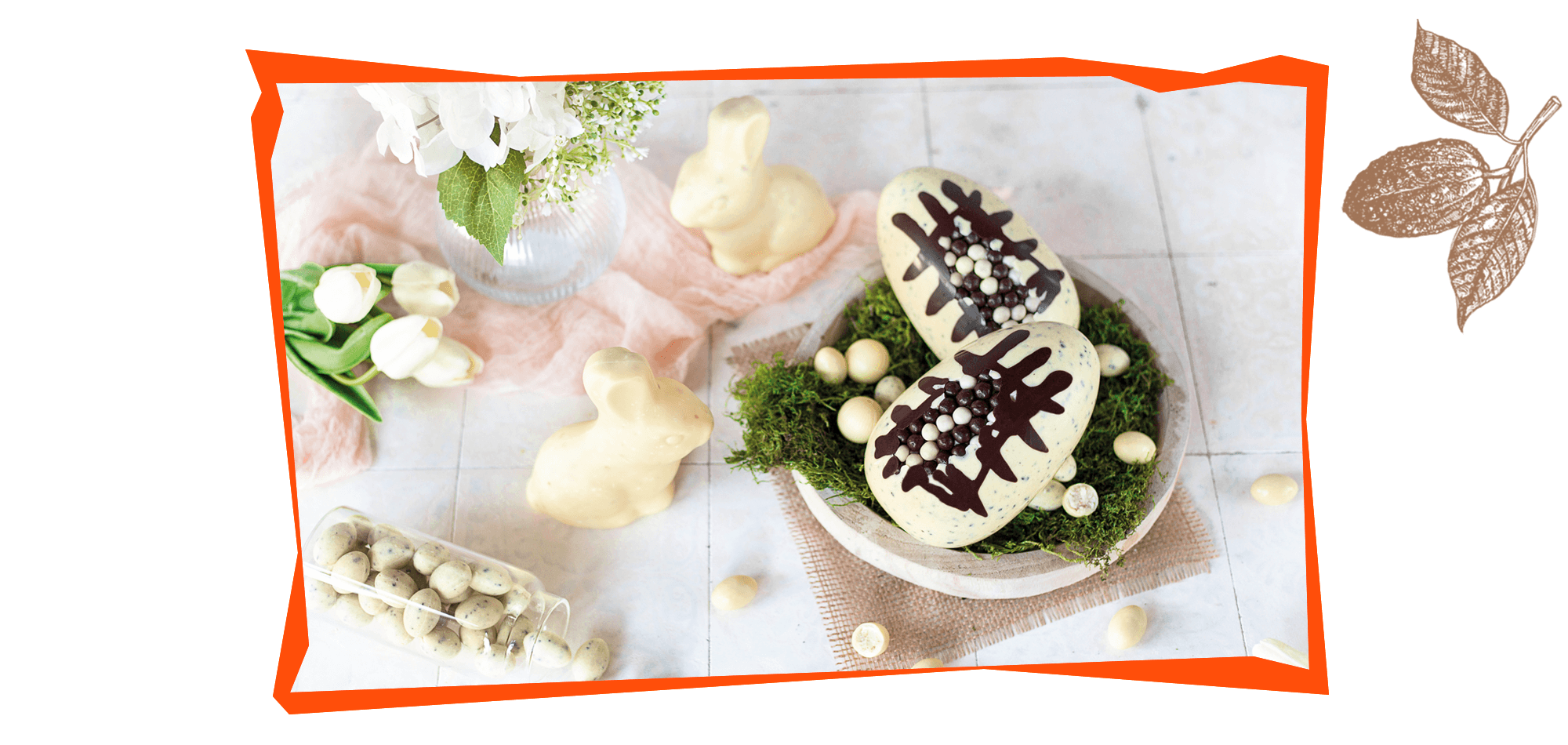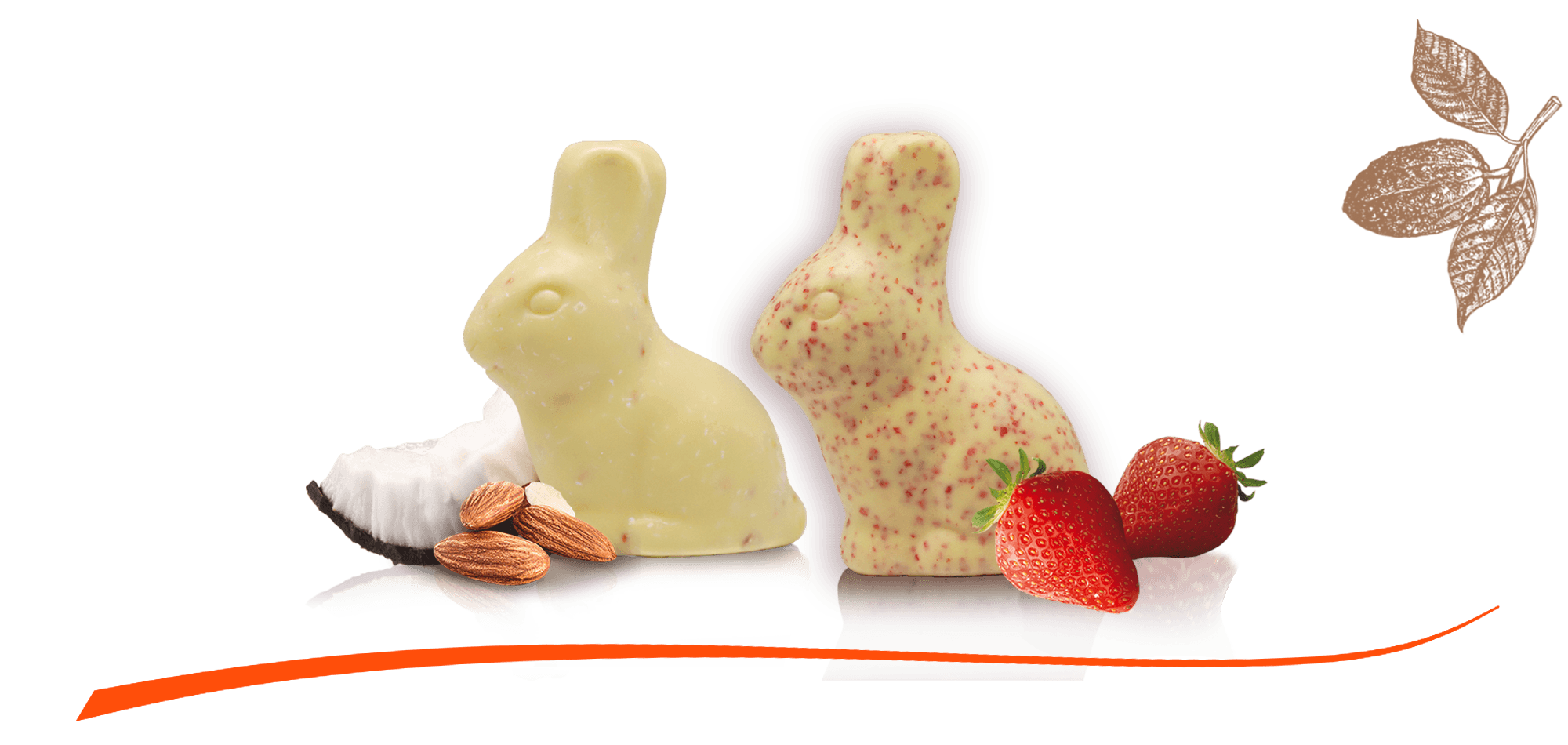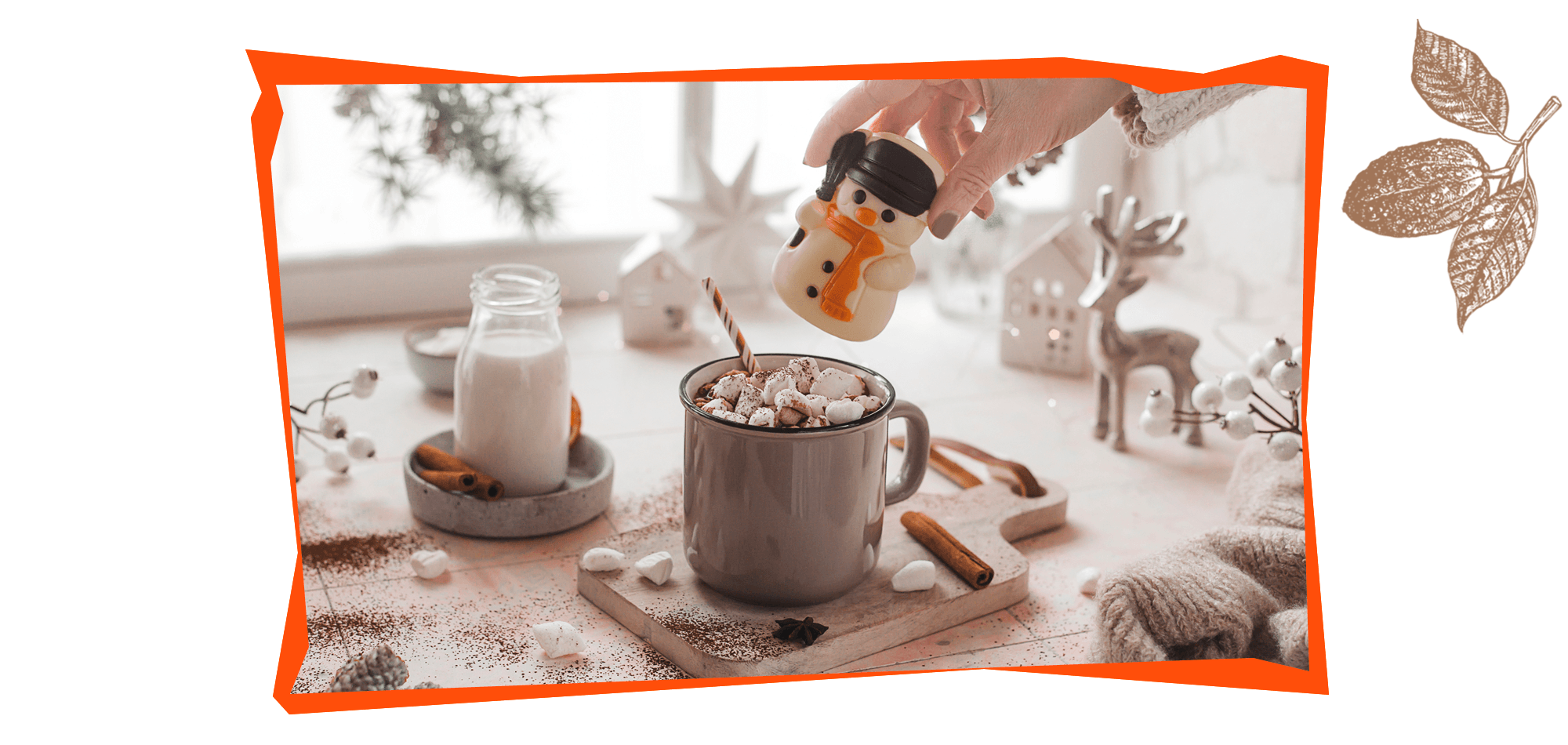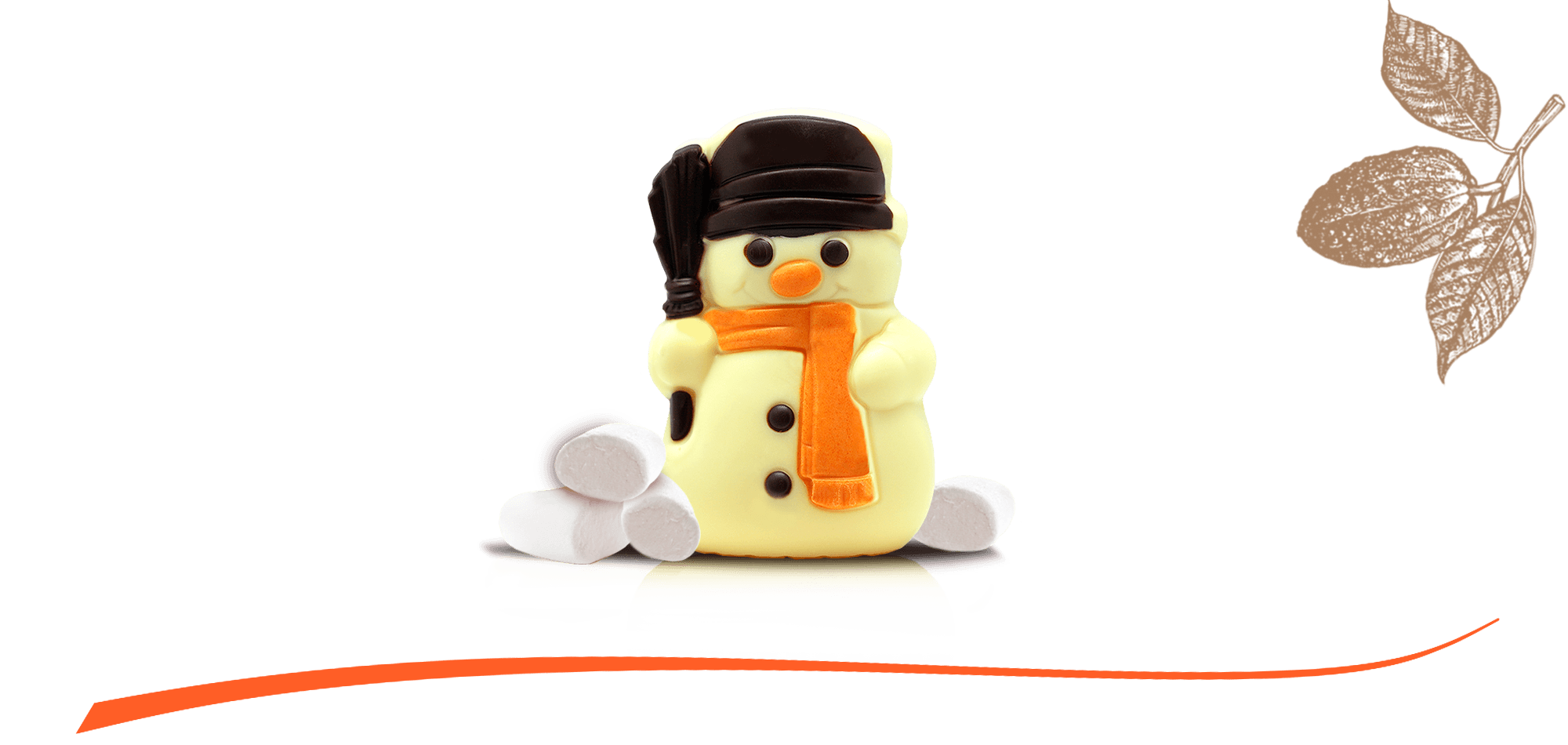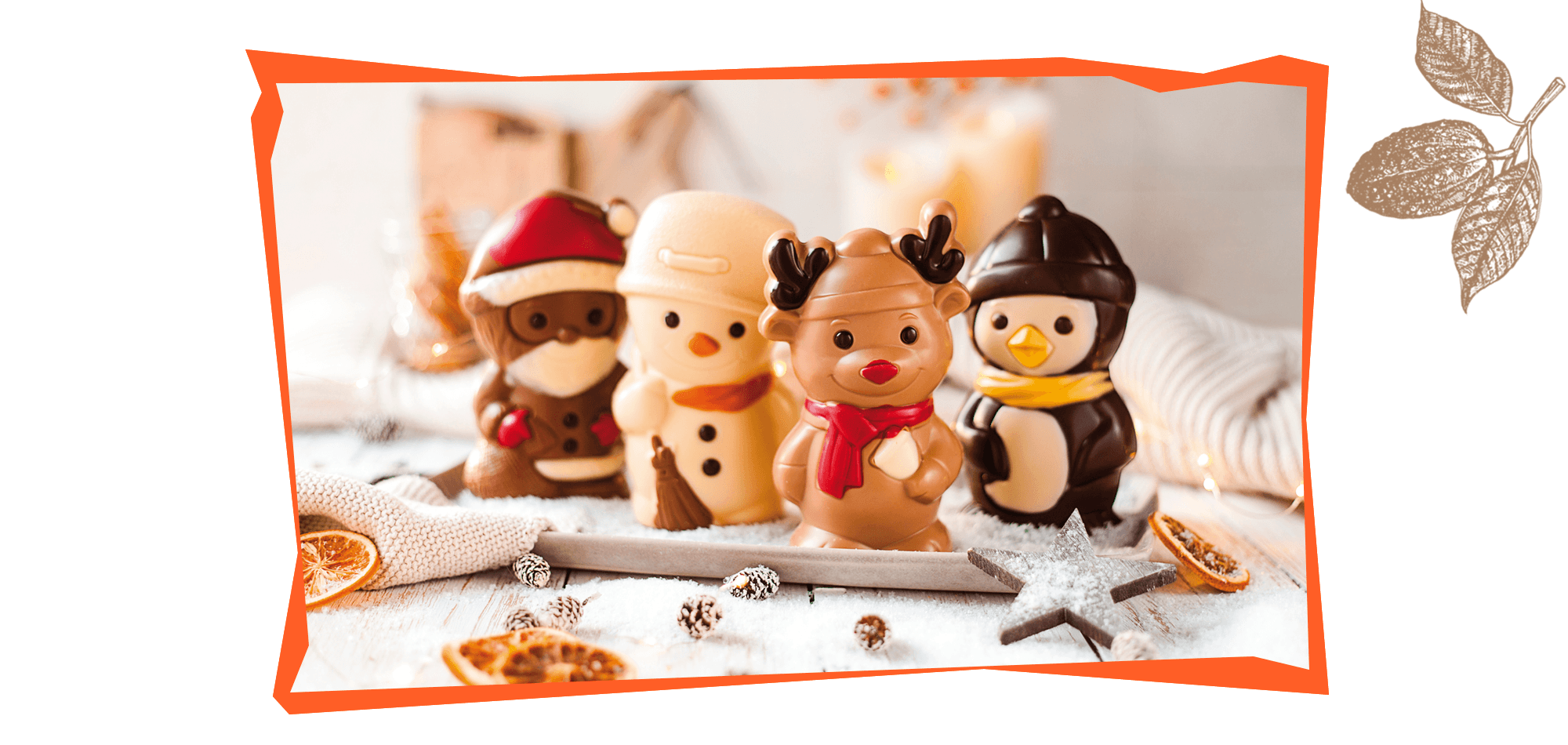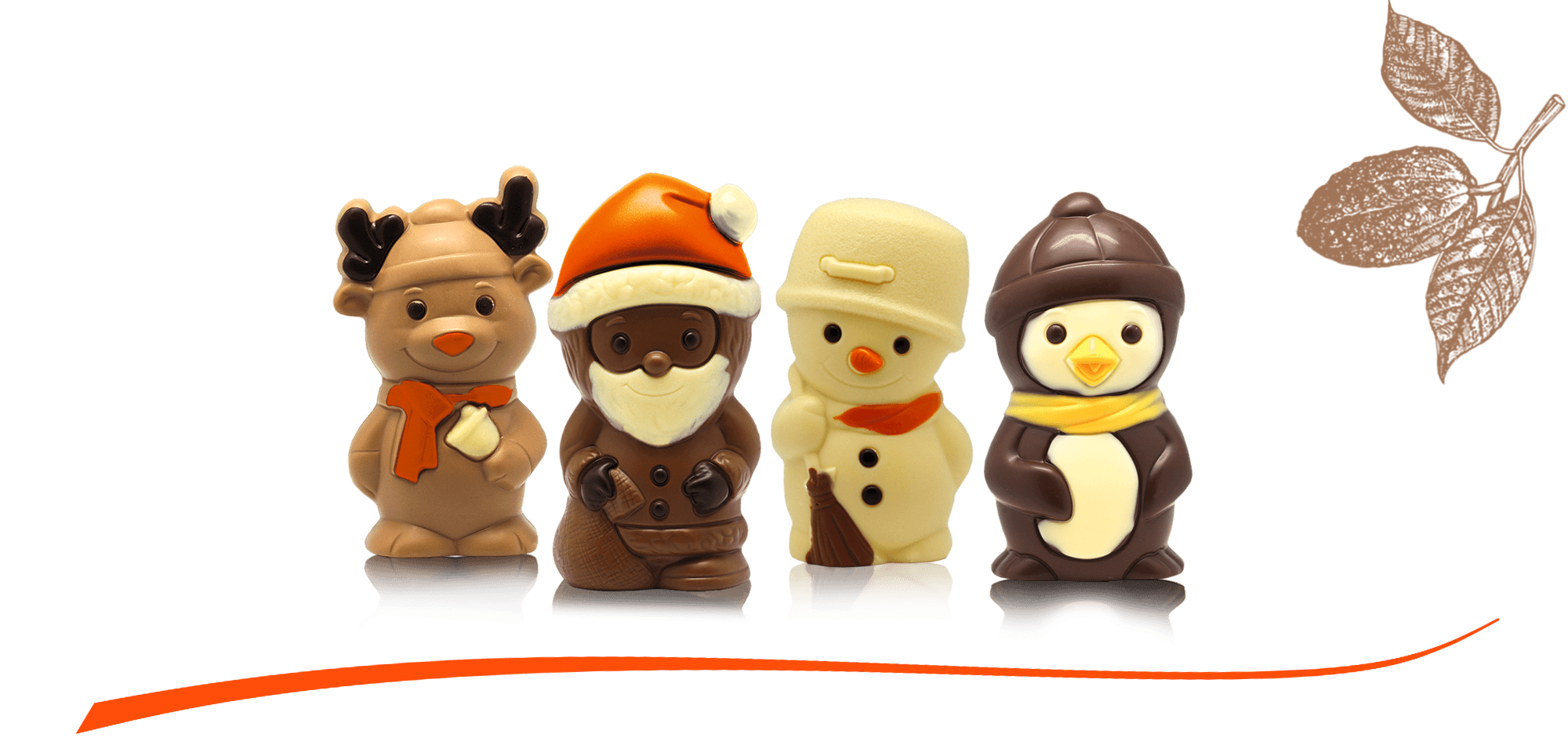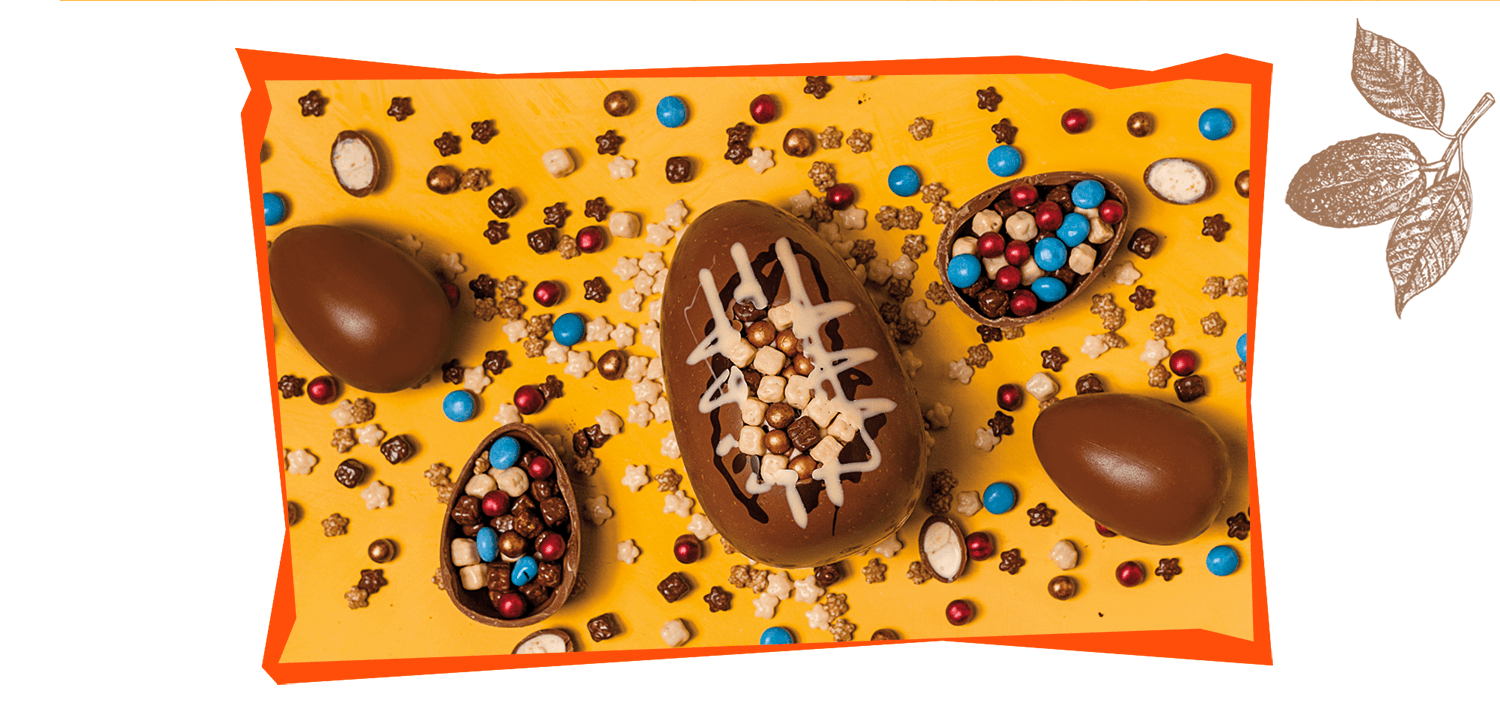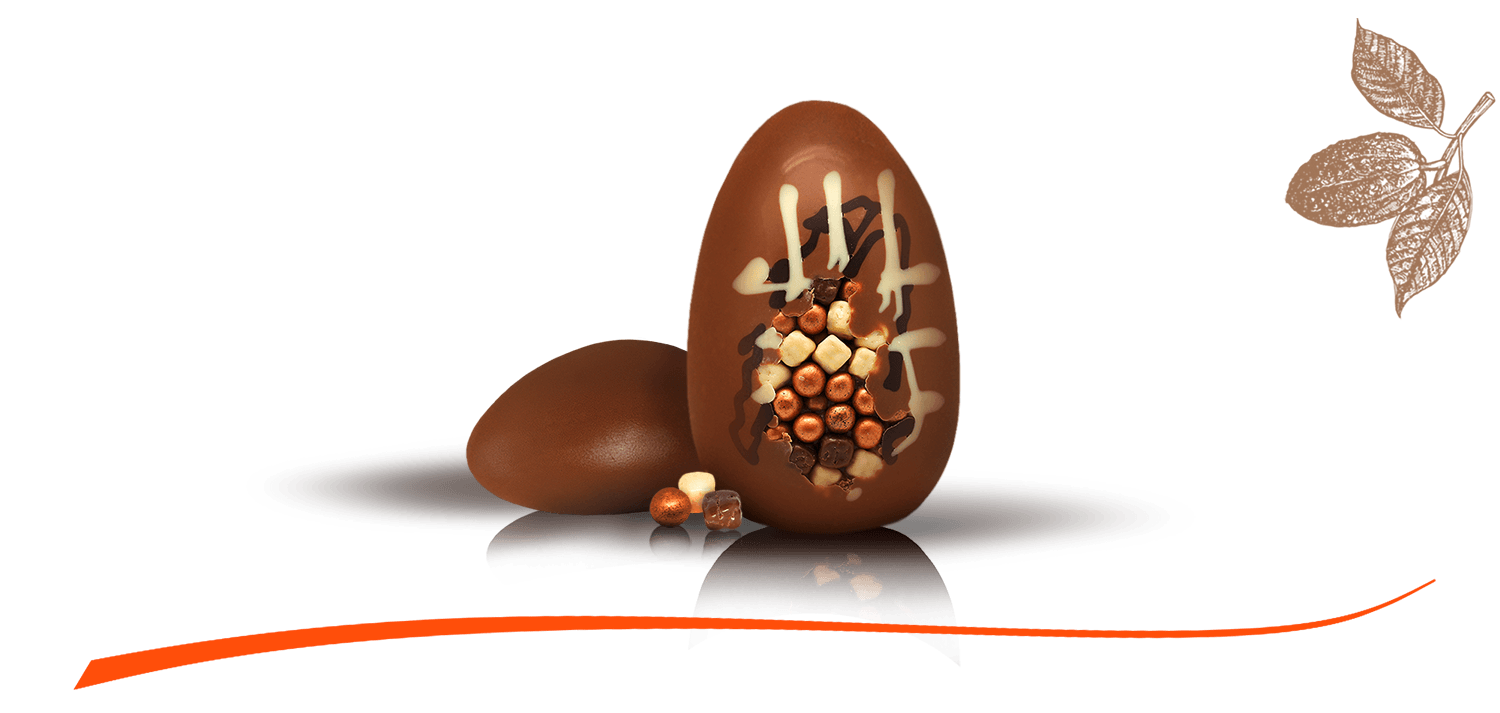 At our factory, it is possible to produce hollow figures in weights ranging from 15 g to 750 g. For this, we can use either our own chocolates or chocolate masses from external suppliers – white chocolate, milk chocolate, dark chocolate and vegan mass.
You choose which chocolate should be used for your figure. Coloured mass is also possible. For these figures, we only use colouring foods.
One key feature of our hollow figure production is decorated figures. Here various attributes, such as nose, eyes, hands, etc. are highlighted. We offer a total of up to three feature colours in addition to the body mass.
If required, a variety of inclusions can be added into the shell chocolate, such as nut, biscuit or fruit pieces. It is also possible to add loose inclusions into the hollow figures. These inclusions may be cereal-, chocolate-based or sugar-coated. Surprise capsules are an additional option.
You are welcome to choose a seasonal figure from our existing range of moulds, which include, for example, Easter bunnies, Easter eggs, Christmas Santa, etc. in a wide range of designs and weights.
But of course, we do also offer you the option of working with our mould maker to design a hollow figure and accompanying mould for the manufacture of your own individual product.
We machine-package our hollow figures in aluminium foil or clip bags according to customer requirements. High-quality, gift-character carton concepts are also available or can be developed exclusively to customer specification.
Should you have any further questions or already be interested in a specific product, please contact us. We can be reached any time.
Packaging – hollow figures